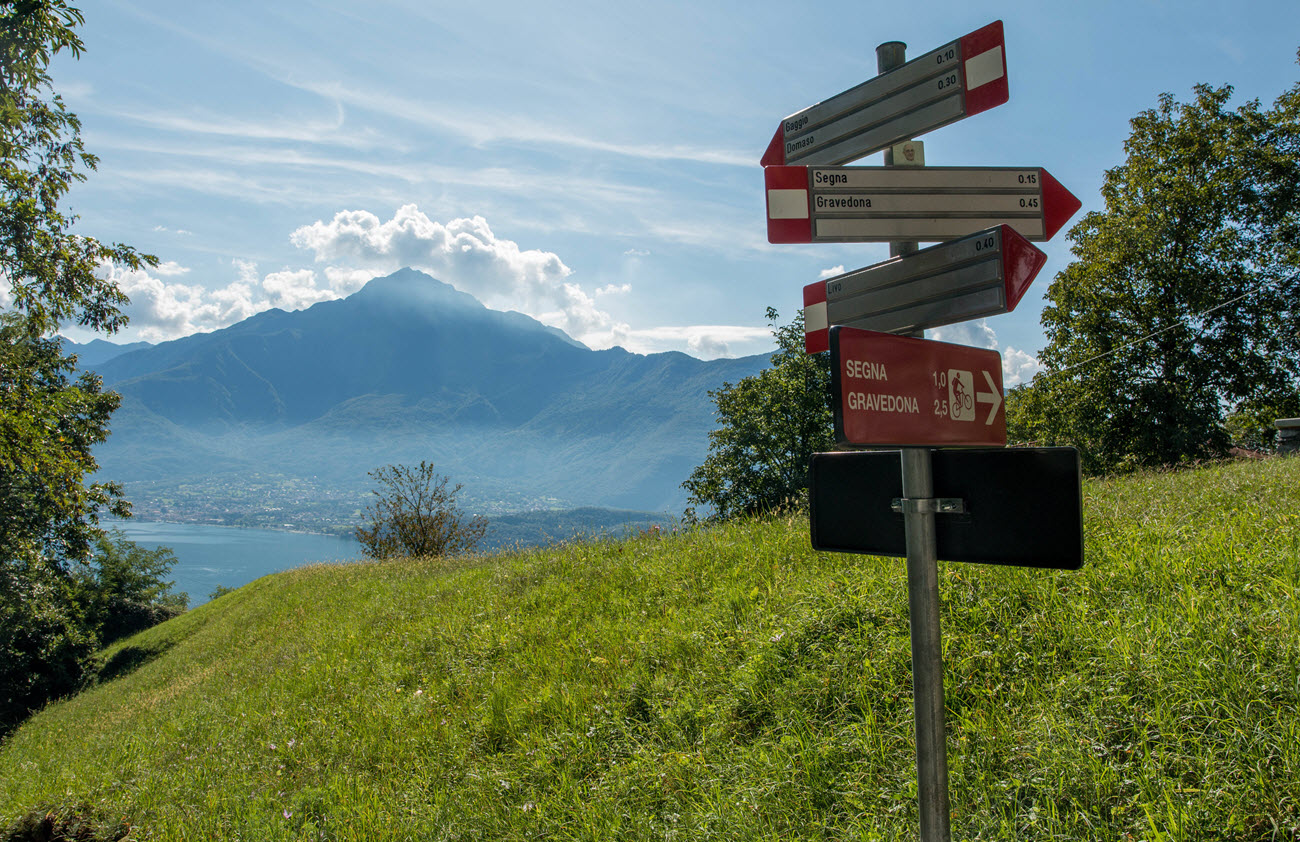 Outdoor Affairs
L
ake Como is a place of exceptional charm, a corner of the world where nature, art and breathtaking landscapes come together to a unique piece which creates memorable feeling in those that have been here. One of the many ways to fully enjoy the landscapes is by taking any of the many, many outdoor activities that the area offers.
The charm of this area for me comes from the unique combination of the lake with the surrounding mountains. The highest peak is the Legnone (2609m), the second is the Grigna (2410m) and then down to decline, in a succession of peaks and slopes.
Simply "heaven" for lovers of hiking. There are endless walks and walking paths and as a reward - you will get the breathtaking views, (the sweet muscle pain) & the clean air.
For the most adventurer ones of you – we may also recommend to explore the path by riding a horse. There are a few ranches that offers horse riding on the lake shore but also on the mountain treks.
Paragliding over the magnificent lake and the mountains around is an enjoyable and exciting activity. It's a phenomenal experience worth to try.
"Lake" also, is usually connected (especially in summer) with baths, sun, sports and fun! Several water sports could be enjoyed on the lake, like: kayaking, stand up paddle, kitesurf. Contact our staff for more detailed information about your preferences and options on the lake.
For those of us, who also are in search of the "balance" – the stunning lake area is the perfect place to practice yoga and mediation outdoors.
Contact our staff to make your appointment depending on the desires for outdoor fun that you have!
Stay tuned for more news from us while in the meantime – plan your next vacation with us.