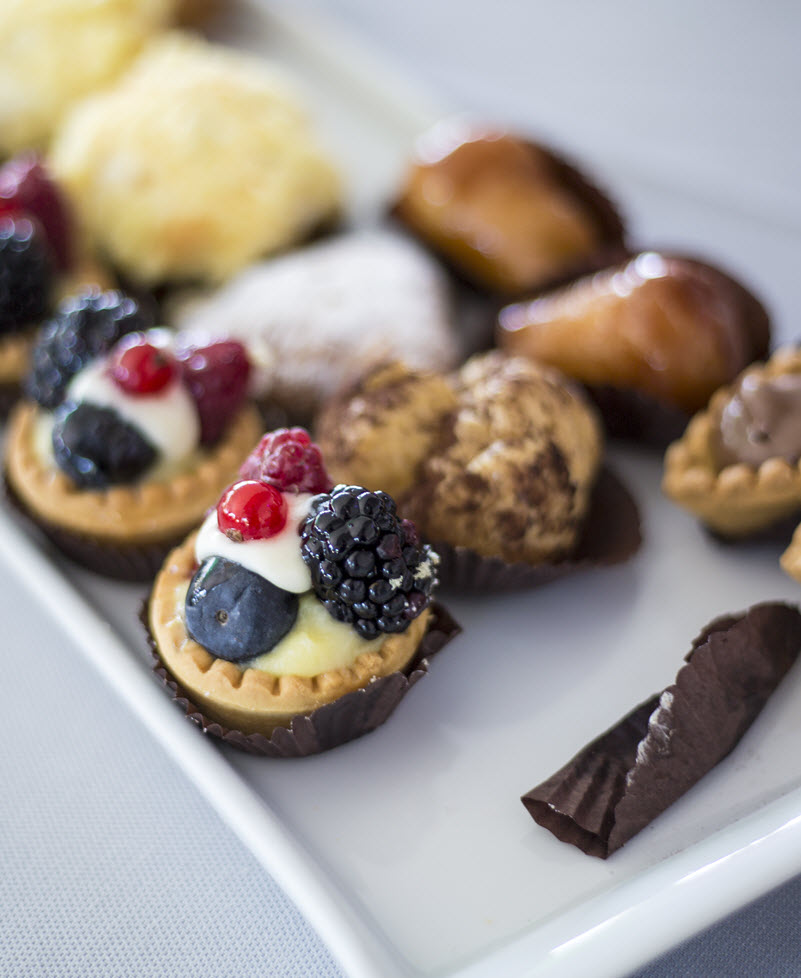 Food Pleasures in Como
C
omo is not only a place to enjoy breath taking views, as vital for the region as a whole, are the splendid sights, the high-end fashion, the industrialisation & business, but so is – also the food….It is one of the richest in Italy! Offers tastes and varieties of choices for each and every one, by combining high quality ingredients.
Meat here, features much more than in any other region of Italy – veal, beef and pork are what we usually find in restaurants menus, along with the local fresh lake fish. Perch, tench and pike are often simply grilled, or used to flavour risottos. Lombardy is one of Italy's most productive cheesemaking regions and so famous for its butter. There are many PDO-protected cheeses from Lombardy – some of the most widely known – Gorgonzola and Taleggio. As a northern Italian region, Lombardy relies on rice and polenta much more than pasta as a daily staple. However, it is still prevalent, often coming in the form of tortelli or stuffed pastas which are rich with egg, butter and cheese.
For those with "sweet tooth" just across our hotel is one of the most famous Pasticcerias in the town "Dolciamo". Small bites of tiramisu, fruit cakes, pistachio cannoli and many more pieces of food art are to be found here. Around the city there are many more also where you can have your coffee and a sweet pasticcino to energize your afternoon!
Como is a place for all senses – enjoy a local dinner and satisfy your taste while "diving" your sight to the splendid views of the lake and the circled mountains. Stunning views and stunning tastes!
Contact our staff to get recommendation for a romantic dinner, lunch with typical local dishes or a high class food experience in one of the many Michelin rated restaurants in the area.
Stay tuned with more news from us! We have something "sweet" arriving in our lobby to make your morning or afternoon coffee even more tasty!