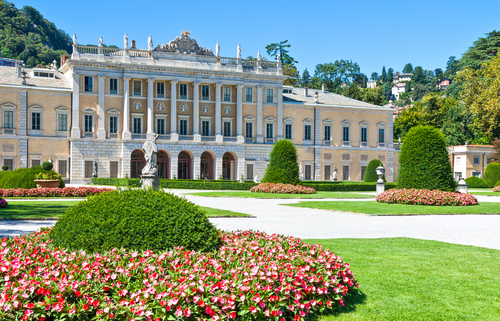 Lake Como International Music Festival
SUMMER EVENTS AND ENTERTAINMENT IN COMO
Lake Como International Music Festival – 14 Sep 2022
Since 2006 Lake Como International Music Festival, organized by the Amadeus Arte association, has offered a series of concerts in the intimate and cozy spaces of villas and gardens overlooking Lake Como, in the historic center of Como and in some villas and theaters in Brianza.
The Festival has always given space to both classical and new music repertoire developing on the thread of tradition and innovation. Always a bilingual event (Italian and English), it has hosted well-known Italian and international artists.
The excellent acoustics of the halls in which the concerts take place allows for maximum enjoyment of the music, the cultural activities that often accompany the concerts (meetings or guided tours) and the direct contact with the artists allow a direct and living relationship with art and beauty.
This year on Wednesday, September 14, 2022 at 9 p.m. in Villa Olmo
HOMAGE TO BUZZATI
STEFANO RONDONI, FRANCESCO ATTESTI (VIOLIN AND PIANO)
Program
W. A. MOZART
Sonata K 304 in E minor (Allegretto, Minuet tempo)
J. S. BACH
Partita BWV 1004 in D minor
G. ROSSINI
Overture from Il Barbiere di Siviglia (elaboration by Francesco Attesti)
C. DEBUSSY
Sonata in G minor (Allegro vivo, Intermède – Fantasque et léger, Finale – Très animé)
J. S. BACH
Chaconne in d minor
Info
where: Villa Olmo, via Cantoni 1 – Como
Free admission while seats last.
Book your stay with us in one of the best periods to see Como and indulge with some °food for the
senses°!